Creed Full Stack Web Developer Training Course
Web Development Course in Chandigarh – This comprehensive course is designed to teach participants the skills needed to become a Full Stack Web Developer. The curriculum covers both front-end and back-end technologies, including HTML, CSS, JavaScript, React, Node.js, and MongoDB. The course is project-based, providing hands-on experience building dynamic web applications.
By the end of the course, participants will have a strong understanding of how to build and deploy full-stack web applications, as well as an understanding of the latest web development best practices and technologies.
Upon completion of the course, participants will have the skills to pursue careers as Full Stack Web Developers or to build their own web applications for personal or commercial use.
Best Web Development Training Institute in Chandigarh – Creed Infotech Academy
Creed Infotech Academy is the best web development training institute in Chandigarh, providing world-class education and training in the field of web development. Our experienced and highly qualified trainers use innovative teaching methods and the latest technology to impart knowledge and skills to students.
We offer a comprehensive curriculum covering all aspects of web development, including HTML, CSS, JavaScript, PHP, MySQL, and many more. Our curriculum is designed to cater to the needs of students with varying skill levels, from beginners to advanced web developers.
We provide excellent placement opportunities to our students, and our placement cell works tirelessly to place our students in reputed companies and organizations. Our graduates are highly sought after by employers and are well-equipped to succeed in the competitive world of web development.
At Creed Infotech Academy, we believe in hands-on learning and practical training. Our students work on live projects and get hands-on experience in creating dynamic and interactive websites. Our focus on practical training prepares students for real-world applications and helps them build a strong portfolio of work.
Course Details of Web Development by Creed Infotech Academy
Web Development by Creed Infotech Academy is a comprehensive and hands-on course designed for individuals looking to enhance their web development skills. The course covers all aspects of web development from basics to advanced topics, providing students with the knowledge and skills to create dynamic and engaging websites.
This course is suitable for individuals with basic computer skills, who are looking to start their careers in web development or for individuals who want to upgrade their existing web development skills.
The course is structured in a way to make it easy for students to understand the concepts and apply them in real-world scenarios. The course is divided into modules, each covering a specific topic in web development.
The modules include:
MYSQL Training.
DRUPAL Training.
Magento Development Training.
PHP Training.
WordPress Training.
Joomla Training.
AJAX.
JAVASCRIPT.
JQuery.
AngularJS.
CSS.
HTML 5.
Throughout the course, students will have access to a range of learning materials, including video tutorials, practical exercises, and live coding sessions. The course also includes project-based assignments and assessments, allowing students to apply their knowledge in real-world scenarios.
Upon completion of the course, students will be equipped with the knowledge and skills to build dynamic and engaging websites and take their web development skills to the next level.
Join the Web Development course at Creed Infotech Academy and start your journey towards becoming a professional web developer today!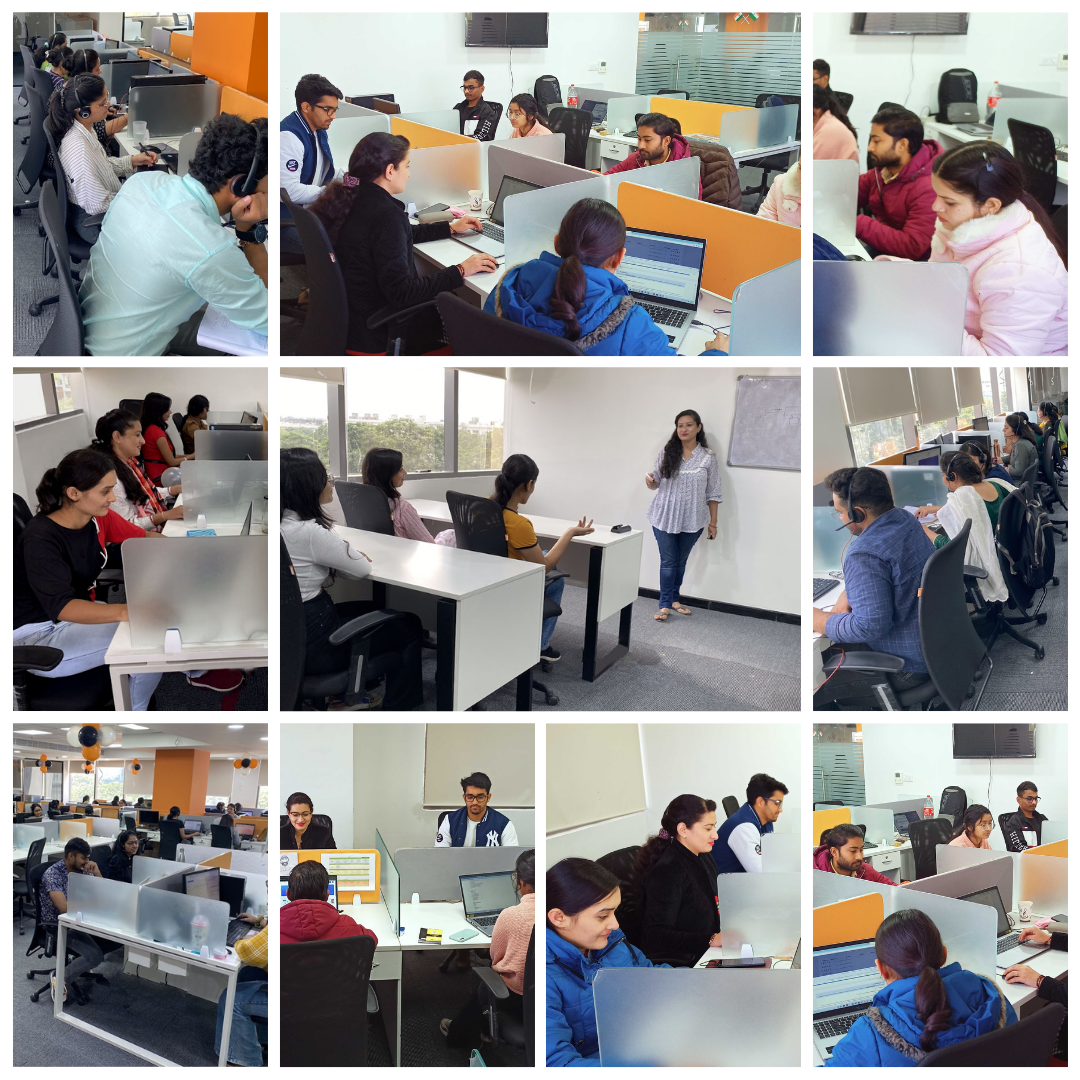 Creed Infotech Trainees Are Working At
Website development Course Batch Timing & Trainings Fee
Courses
Details
Duration
3 Month, 6 Month
Class Timings
9:00 am to 11:00 am, 11:30 am to 1:30 pm, 2:30 pm to 4:30 pm, 4:30 pm to 6:30 pm
Batches
Monday - Friday
Mobile Number
+91-82890-17588
Email Id
info@creedinfotech.com
Course Fees
Starting from INR 20,000
What makes Creed Infotech Academy Provide the best Web Development Training Course?
At Creed Infotech Academy, we believe in providing top-notch web development training that caters to the needs of aspiring web developers. Our Web Development Training Course is designed to impart the latest technologies and industry practices to our students. The course covers both front-end and back-end development, equipping students with the skills they need to become well-rounded web developers.
Here are a few reasons why Creed Infotech Academy is the best place to learn Web Development:
Experienced Instructors: Our instructors are experts in the field of web development, with years of experience in creating and implementing innovative web solutions. They bring their real-world expertise to the classroom, providing students with hands-on training and practical examples to illustrate their lessons.
Updated Curriculum: Our Web Development Training Course is constantly updated to reflect the latest trends and technologies in the industry. This ensures that our students receive training that is current and relevant to the job market.
Hands-On Training: Our course is designed to be hands-on, with students working on real projects and building their own websites from start to finish. This gives them practical experience and the confidence to tackle any web development project.
Small Class Sizes: We believe in providing individualized attention to each student, which is why we keep our class sizes small. This allows our instructors to provide personalized support and feedback to each student, ensuring they receive the best possible education.
Industry-Recognized Certifications: Upon completion of our Web Development Training Course, students receive a certificate of completion, demonstrating their skills and knowledge to potential employers. Our graduates have gone on to secure jobs in top tech companies and startups, showcasing the quality of our education.
At Creed Infotech Academy, we are dedicated to providing our students with the best possible education and training. With a curriculum that is constantly updated, hands-on training, and experienced instructors, we are confident that our Web Development Training Course is the best in the industry.